With your same, "Live" AMP-CQG Trading Credentials, you are able to use CQGM on your phone or desktop for market data updates and live trading. This is
FREE
for AMP Customers.
No Monthly Platform Fees

and

No Extra per Contract Fees.
CQG announced several new features to CQG M, its cloud-based multi-asset, multi-broker mobile application that provides traders with market data and trade execution capabilities on the go. These additions include a new Hybrid Order Ticket (HOT) and advancements to the interactive, highly visual charting component, which now offers live bar updates, area net change charts, and new studies.
HOT is a hybrid of the DOMTrader and Order Ticket from CQG's flagship product, CQG Integrated Client. It provides the benefits of both existing tools while giving traders more flexibility. CQG M's charting feature provides a dynamic visual dashboard optimized for a mobile experience with quick, actionable market insights. It offers several viewing options both with time frames and chart types, and now charts automatically update with live data.
"By combining market data and an individual trader's data into a live infographic, we're molding CQG M into a new type of trading application that you don't traditionally see," said Marcus Kwan, CQG Vice President of Product Strategy and Design. "CQG M provides a way for us to continue to innovate rapidly and meet the needs of traders today and the emerging traders of tomorrow."
Built using HTML5, protobuf, and websocket, CQG M is accessible on nearly any device for a consistent experience wherever a trader might be. Its dynamic data visualization tools enable traders to stay in touch with the markets while away from their primary trading hub. The product is tailored around shorter market interactions.
CQG M leverages CQG's infrastructure and systems to deliver reliable and secure mobile performance with high-quality data feeds and fast execution. The mobile application delivers market data, order management, and electronic trading on iPhone and Android phones, tablets, PCs, and Macs. Additionally, CQG M is now available in Chinese, Japanese, and Russian language versions.
---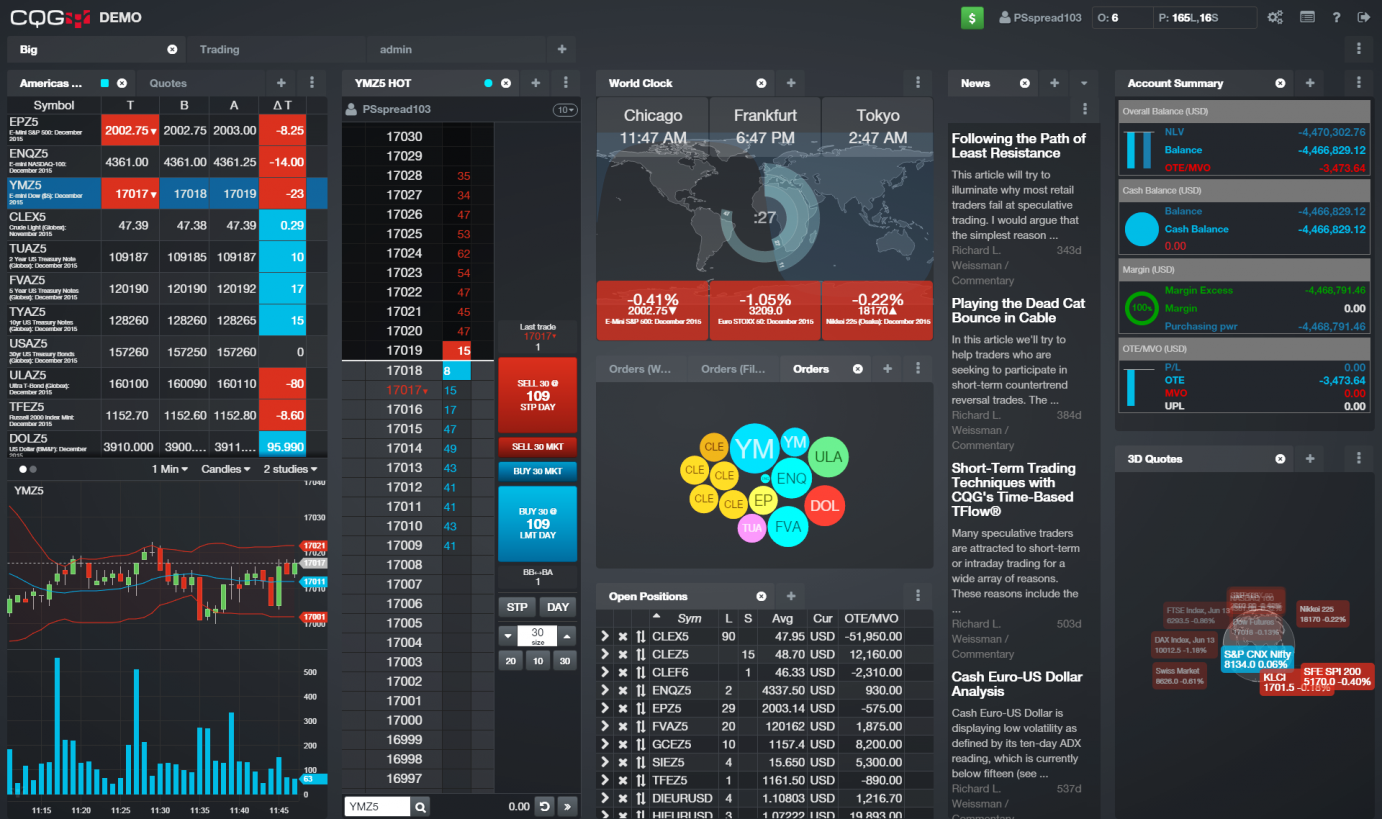 Read More information about CQG M >>


---

FREE CQG M (mobile) Demo – Instant Access – No Downloads Required
---